Sustainable textile systems: Co-creating resource-wise business for Finland in global textile networks
We need a sustainability revolution
in how we make, use and dispose of textiles.
FINIX AIMS AT BREAKTHROUGHS ACROSS SECTORS
Core research areas are New sustainable materials, Digital innovations,
New design strategies, Circular economy management and Sustainability impacts.
Kestävä tekstiilisysteemi
Mihin meidän tulee päästä tekstiilien kestävän elinkaaren suhteen vuoteen 2030 mennessä – aina tekstiilimateriaalien ja tekstiilien valmistuksesta, suunnittelusta, myynnistä ja käytöstä aina keräykseen ja lajitteluun saakka? Millainen on Suomen rooli EU:n tekstiilikartalla? Visio on tarkoitettu ohjenuoraksi elinkeinoelämän harjoittajille, päättäjille, oppilaitoksille ja käyttäjille.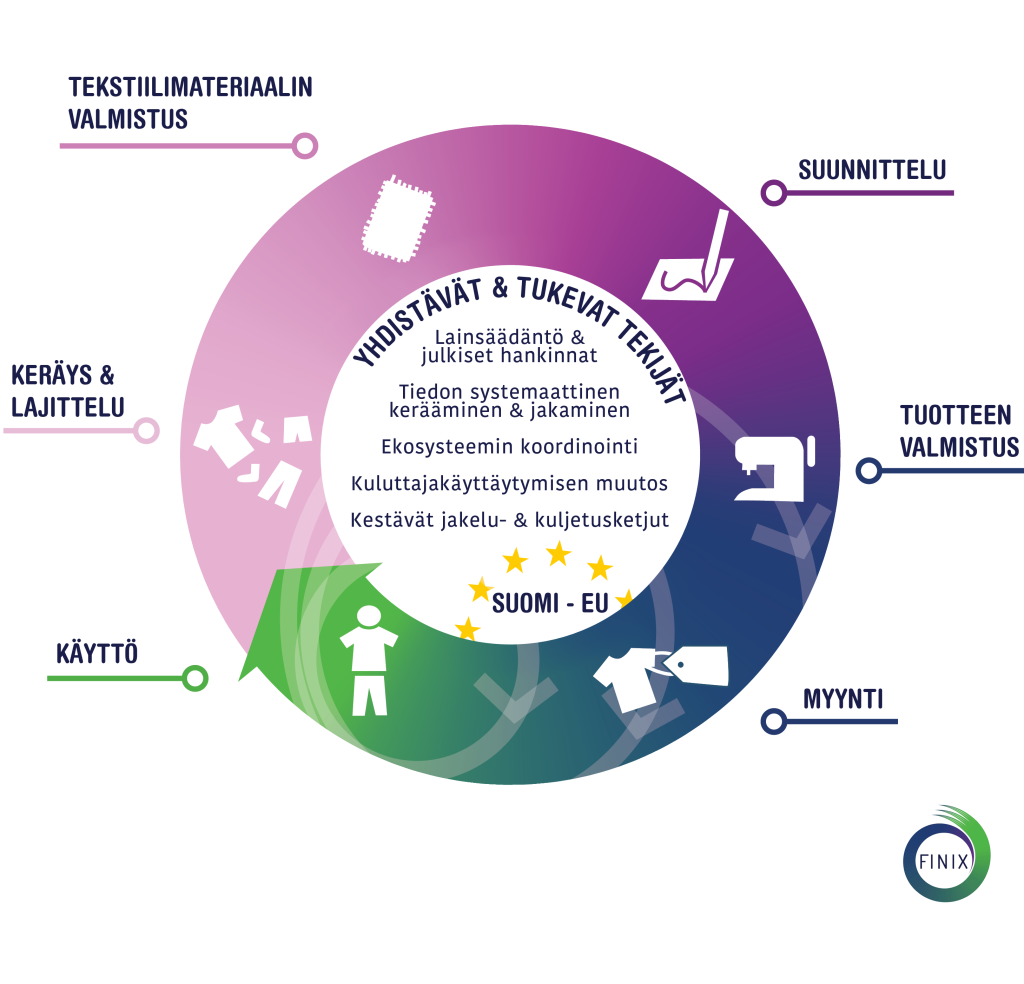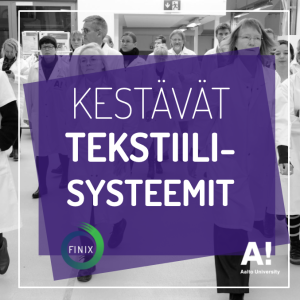 Uudessa Kestävät tekstiilisysteemit podcast-sarjassa FINIX-hankkeen tutkijat ja yritysvieraat puivat, miten tekstiilien kiertotalous toteutuu kannattavasti sekä ekologista että taloudellista arvoa vaalien.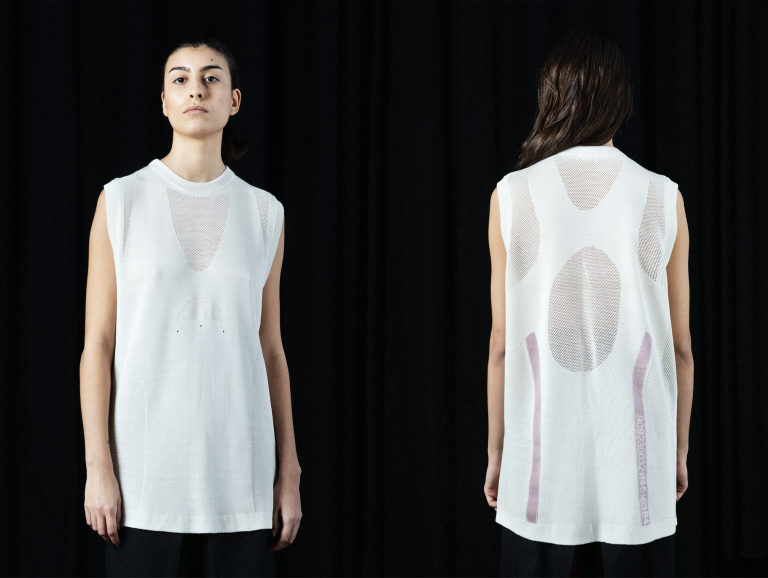 Prototypes of the future 2030
Through these prototypes we wish to inspire and invite all stakeholders in the textile and fashion field to take part in this transformation towards a more balanced and sustainable system.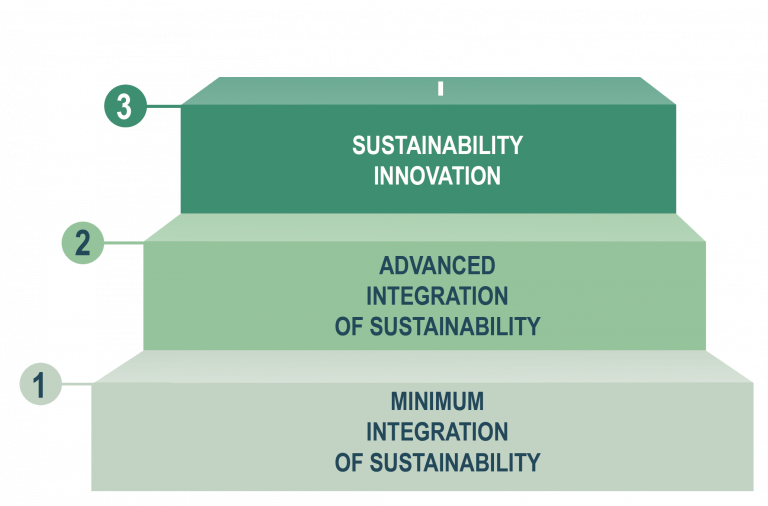 Shades of Green - instrument
An instrument to clarify sustainability communication, making it easier to understand and compare the multi-faceted sustainability aspects of textile and fashion items.
Kuituus -poistotekstiilistä tuotteeksi
Yrityksille suunnatuissa Podcasteissa ja verkkokirjassa tutustutaan kierrätetyn tekstiilikuidun kiertotalouden mukaiseen hyödyntämiseen ja mahdollisuuksiin raaka-aineena.
Tekstiilien kiertotalouden tasot
Tuotteen ja materiaalin ekologisen ja taloudellisen arvon muutos​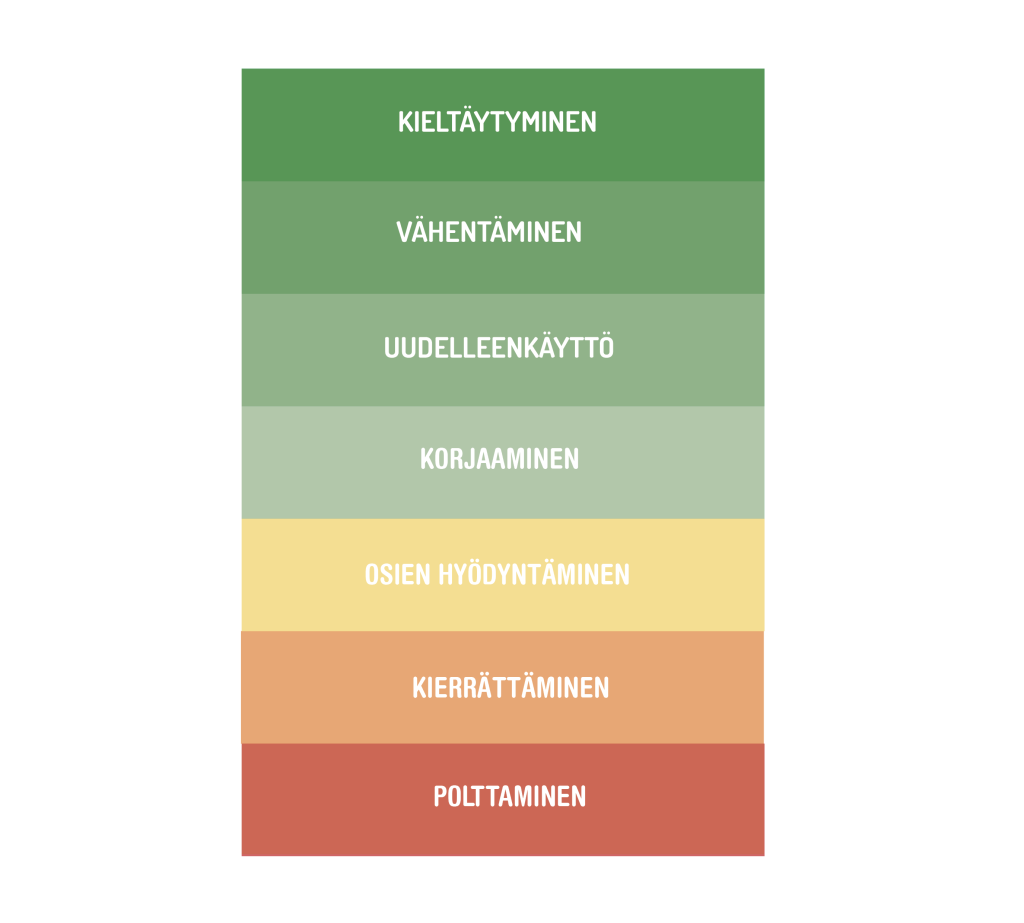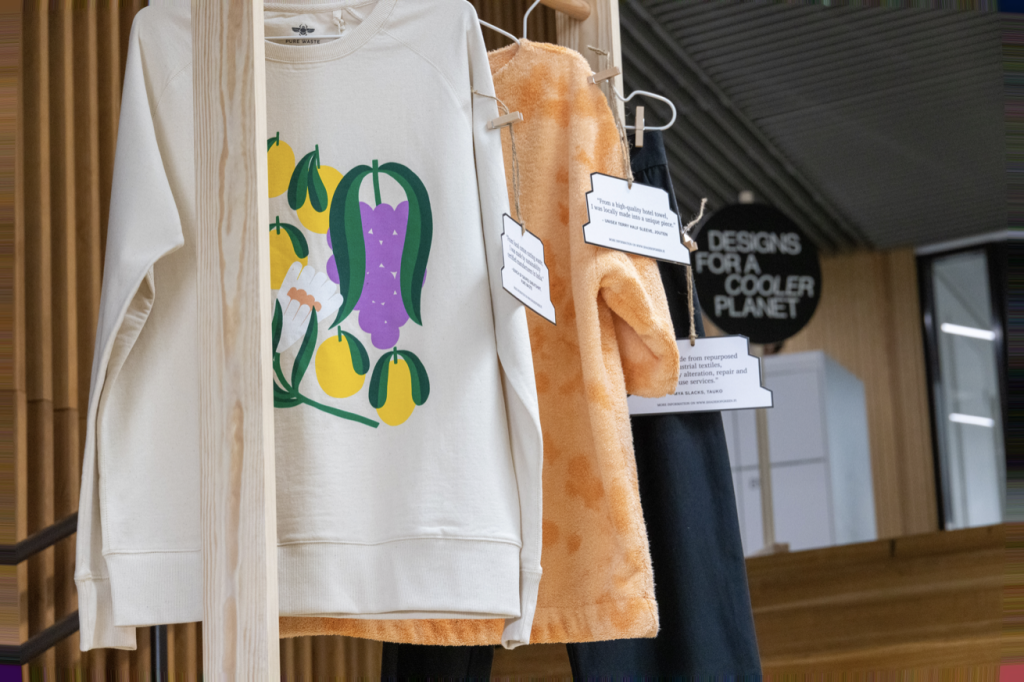 Sep 13th, 13-15 EET
As a part of Designs for a Cooler Planet exhibition and Helsinki Design Week FINIX will organize a webinar featuring the needed systemic change and circular steps being taken in the textile and fashion industry.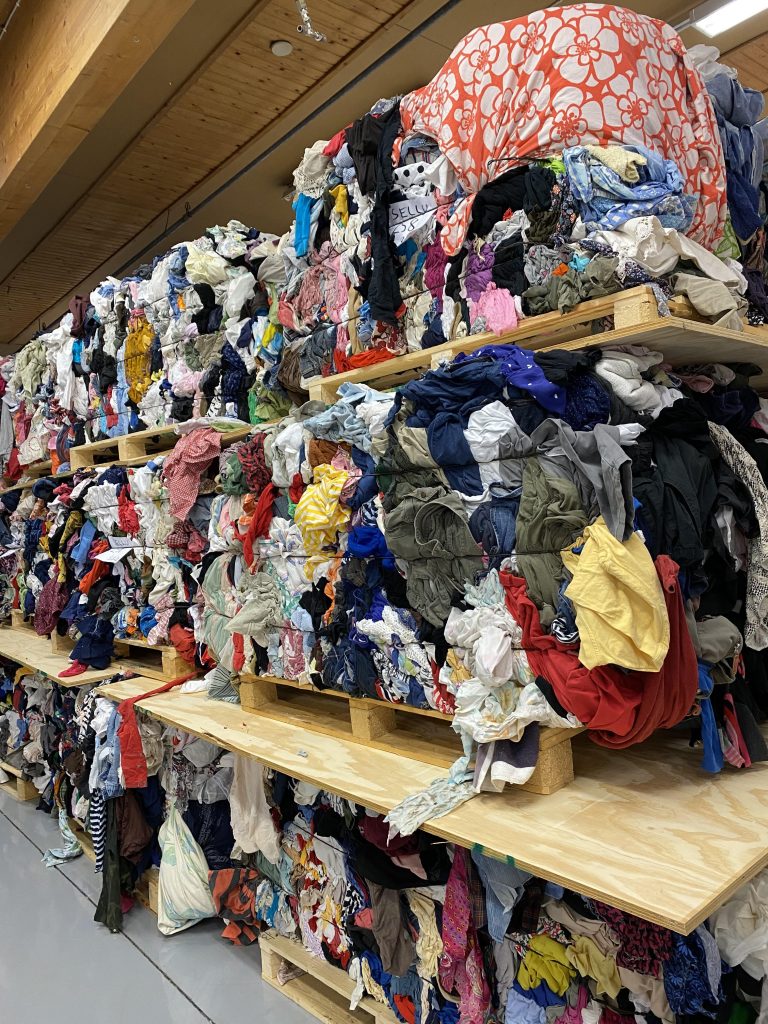 26.10.2021
Mitä kuluttajan olisi hyvä tietää tekstiilien elinkaaresta, erilaisista väriaineista sekä muoveista, ja kuinka materiaalivalinnat vaikuttavat tuotteiden kestävyyteen ja kierrätykseen. Missä kohdissa voi tehdä vaikuttavia valintoja?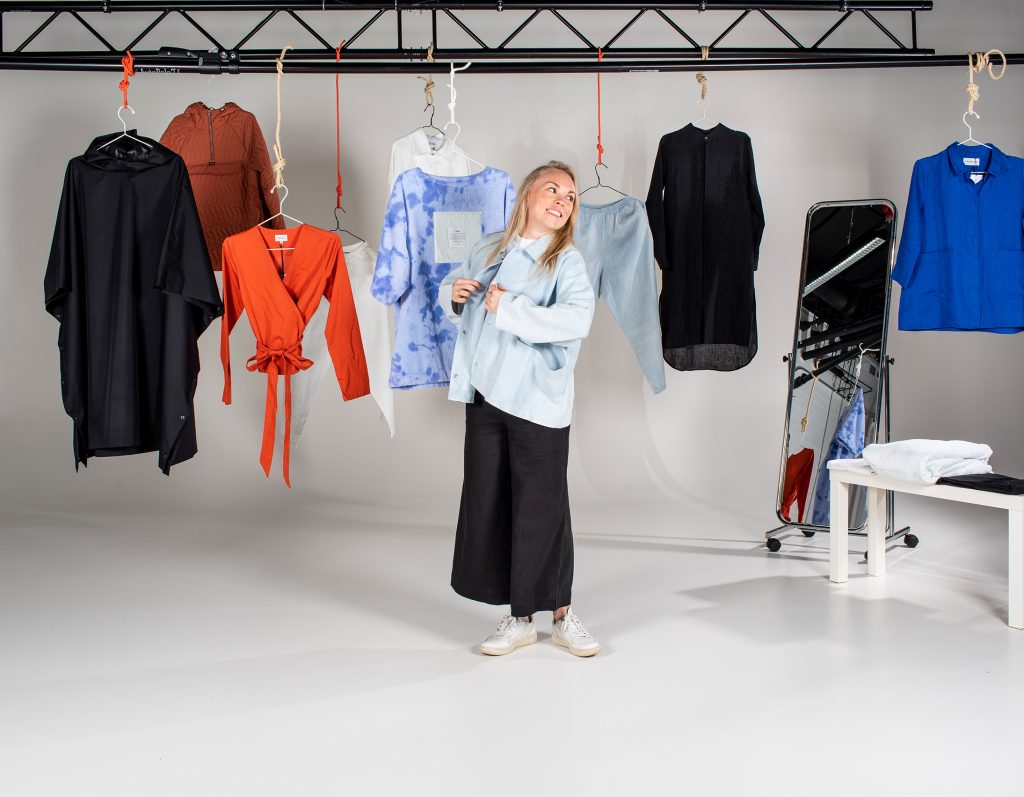 Sep 8th-29th
Helsinki Design Week lands in Otaniemi in September, showcasing resource wisdom.
FINIX will organize two exhibitions and a webinar as a part of Helsinki Design Week.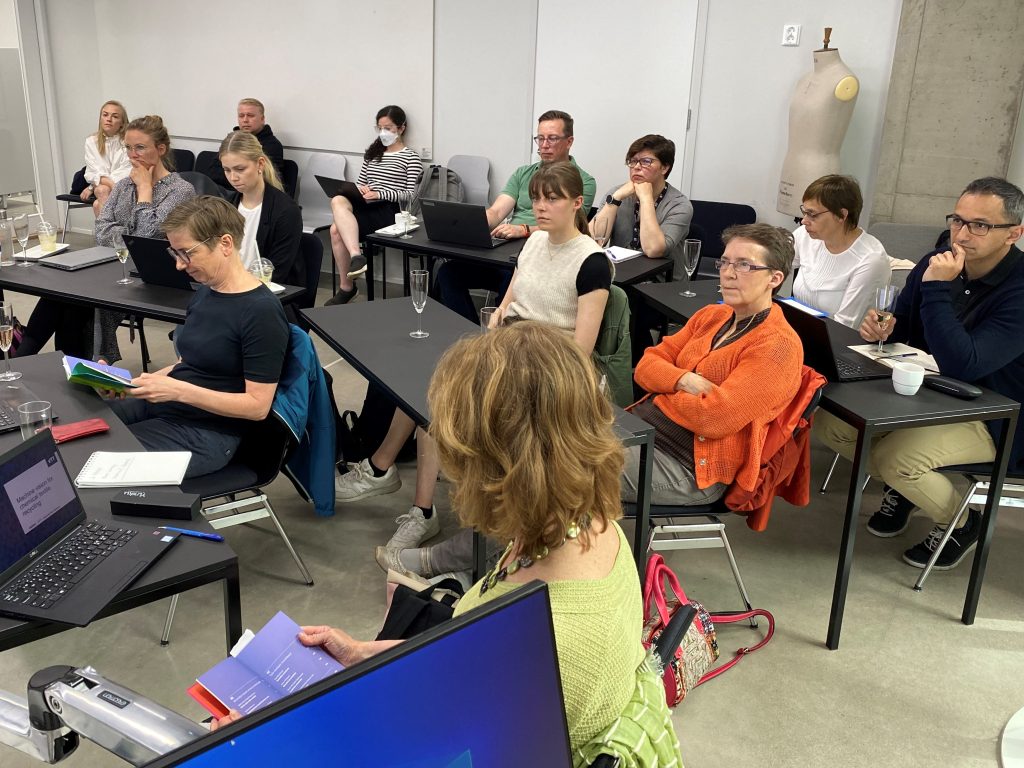 Tiivitelmä FINIX-hankkeen tuloksista ensimmäisten kolmen vuoden aikana ja tavoitteista seuraaville kolmelle vuodelle.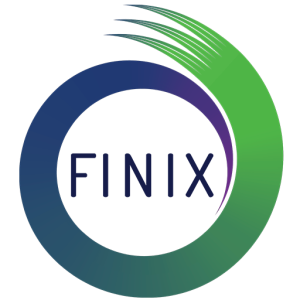 Finix works in interaction with people, businesses, NGOs and public sector.
Finix aims at broadening stakeholders' minds into thinking holistically about the entire life cycle of textiles and changing the way we value textiles.
of global freshwater annually
global industrial CO2 emissions
global industrial wastewater emissions
of ocean-bound microplastics
Interested in joining the revolution?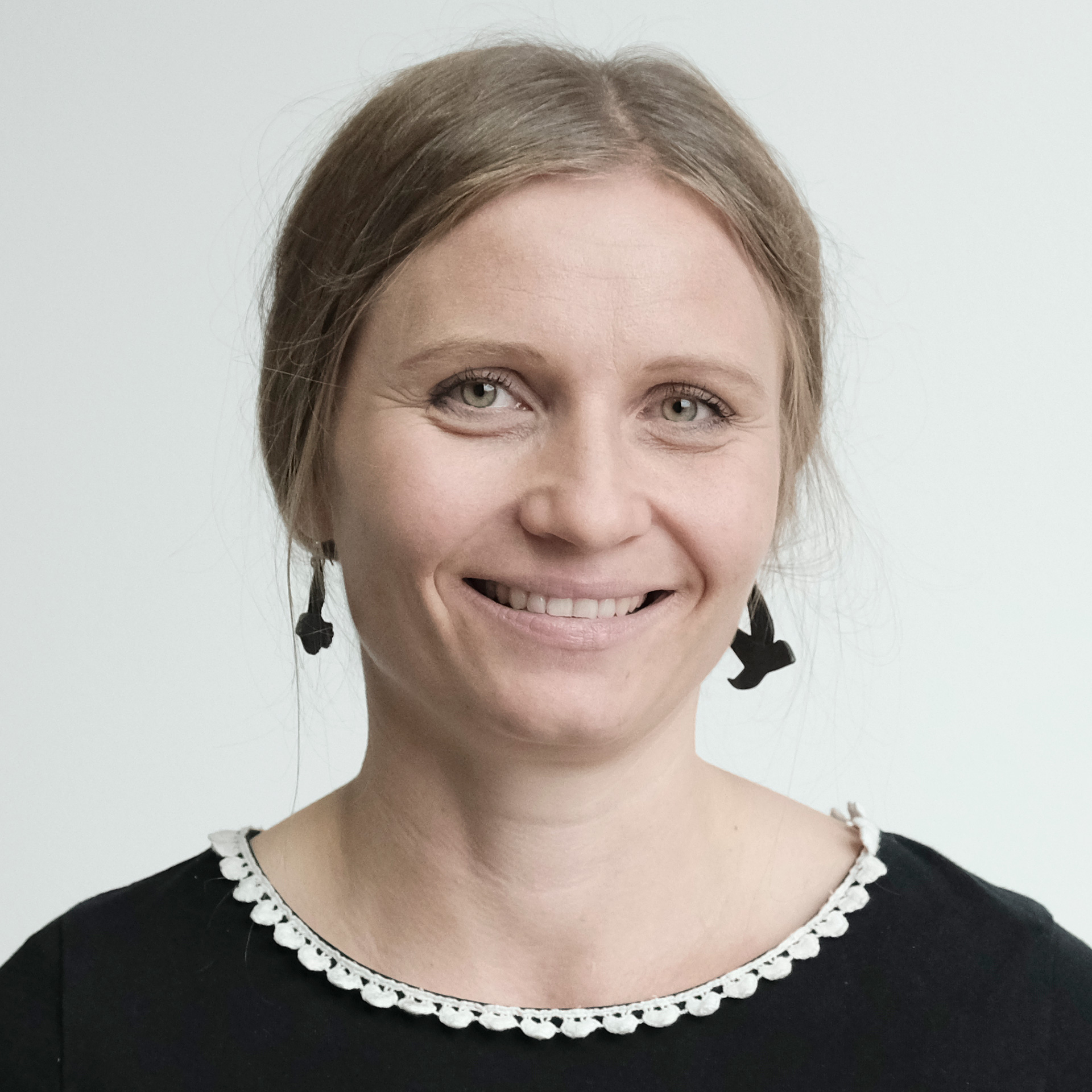 Sini Suomalainen
Interaction coordinator
sini.suomalainen@aalto.fi